Jun-26-2023
10 Reasons Why A Study Abroad Consultant Is Essential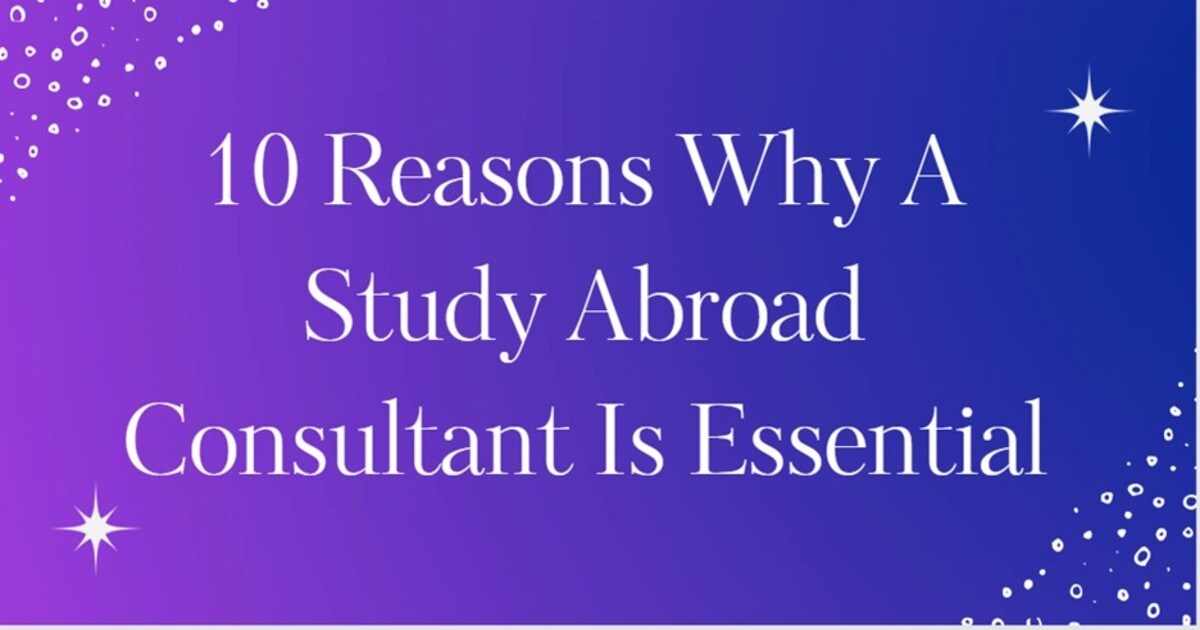 Relocating to another country gives you a beautiful chance to understand another culture, gain knowledge and experience, and have big career opportunities.
But all this can come crashing down with even a small mistake because studying abroad is not as simple as it may sound. Given the increasing competition for admission to top universities and the limited number of available seats, managing one's preparation, exams, interviews, and the entire admission procedure simultaneously and accurately is too much for most students.
The process is difficult and requires meticulous planning. Any mistake on your part can result in your application being rejected. That's why students should seek guidance from educational consultants abroad.
A study abroad education counselor is an expert in dealing with all these situations and can provide valuable support in navigating foreign educational systems. With their guidance and advice, you can breeze through the whole admissions process easily.
The following are the services offered by a study abroad consultant:
1. Evaluation of the candidate's profile
The primary role of an overseas counselor is to comprehensively understand the student's profile, including their interests, preferences, and chosen field of study. After comprehending the student's profile and evaluating the student's academic capabilities-the abroad education consultant presents a range of suitable options.
They also check the student's hobbies, passion, aptitude, strengths and weaknesses, involvement in extracurricular activities, and personal aspirations to determine which university and country the student should go to. Additionally, the education consultant also factors in the student's financial circumstances and any other relevant factors that could influence their educational journey.
2. University/Course Selection
There are several countries and prestigious universities all around the world, so which university or country should you choose? Parents and students frequently feel overwhelmed while trying to choose the best institution and place to study since there are so many of them and so many academic programs to choose from.
Collaborating with a foreign studies consultant will not only save you time and effort, but you will also gather so much inside information that will help you make well-informed decisions about your career. After all, you do not want to land in a country only to find out later that the course in which you are enrolled does not have any career prospects at all.
With expert guidance, you can discover a university or course that aligns with your interests, strengths, and career aspirations, paving the way for a successful academic journey.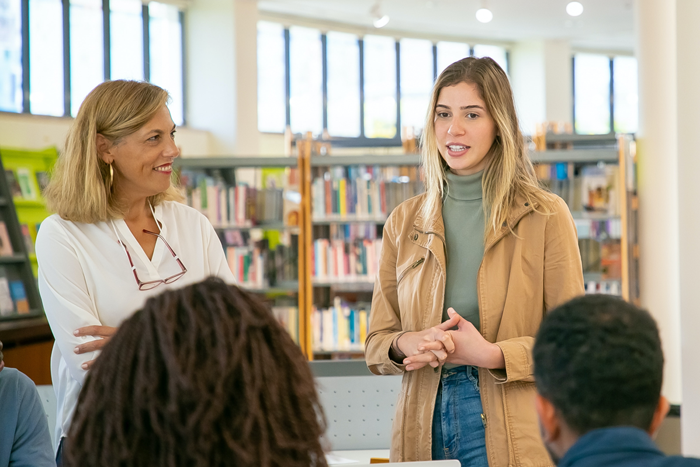 3. Preparation for the Test
There are several standardized tests, such as IELTS, TOEFL, PTE, SAT, or GRE, that are frequently prerequisites for admission to renowned universities. A study abroad education consultant provides you with invaluable assistance in relaying information about which tests you ought to take and how you can prepare for the best scores.
Education counselors will also advise you on the types of internships you ought to be taking to cement your seat in the required course or industry. By availing yourself of the services of educational consultants, you can receive comprehensive support regarding test preparation, career guidance, and insights into internships and employment prospects. Hence, a study abroad consultant is your mentor who helps you enter the gateway of your favorite course and university.
4. Simplifying the admission process
Students often feel burdened and overwhelmed with the whole admissions process for universities abroad. With the help of study abroad counseling, you can navigate the whole process effortlessly.
An education counselor offers valuable insights into the admission requirements and selection criteria of various universities. With their guidance, you can save valuable time and effort maneuvering through the complexities of the application process.
5. Detailing the Required documents
Have you ever heard about grade cards, transcripts, statements of purpose (SOPs), letters of recommendation (LORs), and more? When applying to an international institution, it is essential to submit various documents on time.
An international education counselor can increase your prospects of being selected into the universities of your choice by ensuring that you tick off all the essential documents and improving your chances of acceptance.
6. Preparing for an Interview
Even if you get an offer letter from your dream university, it does not guarantee that you will land there. Obtaining a student visa without proper guidance and preparation can crash your dreams. Therefore, it is important to learn from the best. In study abroad counseling, you get insights on how to prepare for your visa interview. With meticulous guidance and advice, you can crack the visa interview process easily.
7. Visa documentation
Study abroad education consultants for UG and PG offer comprehensive information about the visa application process and assist in preparing for interviews. Though we know that most students like to handle their visas independently, taking the advice of someone who already has extensive experience handling even the most serious cases is a practical option. Any minor error can lead to visa rejection and delays. Taking the help of an education consultant can give you peace of mind and ensure that you face no hurdles in your academic journey.
8. Providing Scholarships
Study abroad advisors also provide information on what kinds of scholarships, financial assistance, application fee waivers, and student loans you can get when studying abroad. These experienced professionals leverage their extensive resources to ensure that you receive the necessary support, helping you overcome any financial obstacles.
9. A Deep Understanding of the Socio-Political Conditions of the Country
You don't want to land in a country only to discover that the new rules of the country do not allow you to work after you have completed your academics.
Education consultants are on the pulse of the latest educational developments that are taking place globally. They will present you with a comprehensive overview of the advantages and disadvantages associated with each country and the course that you are opting for. This will help you in taking perfect decisions that align with your aspirations and goals.
10. After-landing services
If you think that the work of a study abroad education consultant stops right at the admission, you just couldn't be more wrong. An educational consultant's role goes beyond facilitating students' admission to universities abroad.
They offer you support and guidance through a range of post-landing services, such as assisting students in finding suitable accommodation, managing their finances, and facilitating their integration into the university community. This helps you transition into university life seamlessly.
A specialized education consultant agency plays an essential role in supporting students throughout the entire process. With the help of a study abroad education counselor, you can achieve a hassle-free journey toward your academic ambitions.
Get Expert Call