Aug-07-2023
Top European Countries For Educational Opportunities To Students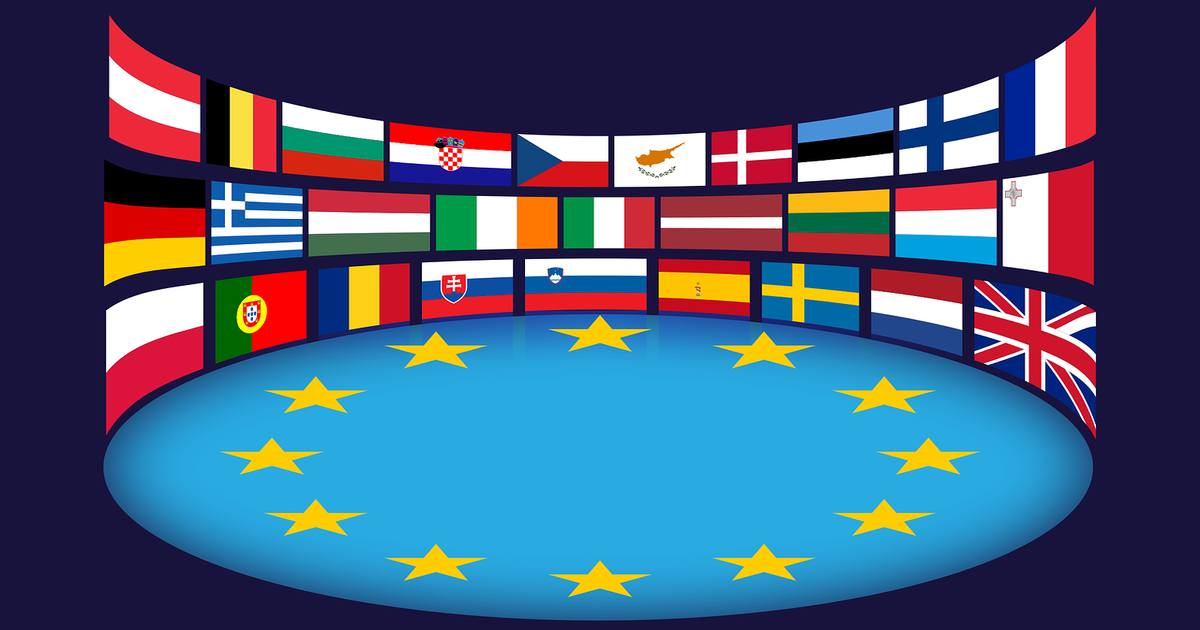 Eyeing the top European countries for your higher education? Foreign studies consultants can give you the list of top European countries where you can work while continuing your education if you want the peace and financial security that come with a student part-time job. This not only gives you peace of mind but also creates fascinating opportunities for immersing yourself in your academic journey while enjoying the different landscapes of Europe.
In this blog, counselors for studying abroad examine the top European nations for employment and education in 2023. The good news is that working while you are a student is generally recognized and allowed in most EU nations, giving you the chance to have a satisfying student life that combines both study and employment.
You will normally have the opportunity to work part-time during the academic year and take advantage of full-time employment during vacation breaks, whether you choose a student visa or a student work permit.
Let's now investigate the European nations that provide exceptional opportunities for employment and further education. We will jointly identify the choices that precisely match your goals. Prepare to go into the heart of Europe for an unforgettable educational experience.
1. Germany
• Overseas education consultants usually recommend Germany because its economy boasts impressive strength, with wages that surpass those found in most European countries, including significantly high incomes.
• Germany provides a higher standard of living in comparison to many other European countries.
• The cities in Germany, such as Hamburg, Munich, and Leipzig, boast a higher standard of living than many other European cities.
2. Spain
• The charm of sunny beaches, rich legacy, and mouthwatering food further increases Spain's attractiveness as a destination.
• Spain's dynamic culture and lively people make it an outstanding choice for studying and working abroad, delivering a unique experience.
• International students frequently choose Spain as their study abroad destination, and both the visa application and university admissions processes are typically simple.
• The majority of European Union nations frequently charge extra fees to non-EU students.
• In Spain, juggling employment and school is a rather fluid procedure with few onerous regulatory obstacles.
• Non-EU students must get permission from the local authorities to work up to 20 hours a week, but they can only do this if they have a current student visa.
• Students have the option to keep working until their visa expires, giving them the chance to make money while continuing their education.
3. Sweden
• The vast snowy landscapes, captivating fjords, and the mesmerizing Northern Lights make Sweden an enchanting place to settle down, despite its cooler climate than Spain.
• International studies consultants recommend Sweden because it provides a convenient choice for studying and working, as obtaining a student visa is typically all that is necessary.
• Sweden's universities are renowned for their environmental friendliness and innovation
• Sweden's society places a high value on education, which is why all its residents are entitled to free education.
4. Switzerland
• Switzerland is a small nation with a lot of beautiful emerald snow-capped mountains, charming villages, and clear lakes, so there are many options for outdoor exploration.
• Overseas education consultants recommend Switzerland because it can be the ideal location for studying and working abroad in Europe if the thought of skiing on well-known slopes and living in a very safe country captivates you.
• Switzerland is a popular choice for students who want to pursue careers in banking or finance because of its reputation as having one of the most sophisticated and convoluted economies in the world.
• Switzerland is recognized for its innovative research possibilities because of large Research and Development funding which draws many gifted students to its institutions.
5. France
• International students studying in France have access to some of Europe's most accommodating job rules.
• Study abroad experts recommend France because more than 3500 public and higher education institutions make up France's education system, which gives students several possibilities.
• Depending on the sort of employment obtained, many work visa categories are available in France. For instance, if you land an internship, you will need a written contract signed by you, your French employer, and your home university.
6. Italy
• Although it might be pricey, Italy is still a viable choice for those looking to study abroad on a budget with proper planning.
• International studies consultants recommend Italy because Art, history of the world, and architectural courses are in great demand in Italy.
7. Norway
• Counsellors for studying abroad recommend Norway because Norwegians are known for their reserved yet laid-back nature, rarely complaining and prioritizing relaxation over stress.
• The cost of living in Norway, as reported by expats, tends to be higher, but the wages typically align at a reasonable level.
• A student's permission must be obtained before looking for work. However, once earned, students can work up to 20 hours per week while taking classes and full-time while classes are not in session.
8. Ireland
• The Cliffs of Moher and the Ring of Kerry are two compelling sites on the island of Ireland, which is known for its breathtaking natural beauty. These attractions are even more mesmerizing when seen in person.
• Given its extraordinary attractiveness, it is not surprising that Ireland ranks among the best European nations for studying and working.
• Students with student visas in Ireland are allowed to work up to 20 hours per week. This only applies in a few months, namely June, July, August, September, and portions of December and January.
• The fact that natural English speakers do not need to acquire a new language in order to study and work in Ireland is a benefit.
9. Netherlands
• Study abroad experts recommend the Netherlands because it draws a sizable number of foreign students each year and offers more than 2,000 university programs that are taught in English.
• To help students become experts in their disciplines, the Dutch educational system places a high priority on student-centered instruction and an innovative curriculum.
• Universities in the Netherlands provide degrees that take current events and challenges into consideration, guaranteeing a dynamic and relevant educational experience.
• The Dutch government offers a residency permit that enables students to remain for a year following graduation, making it a desirable location for starting a profession.
10. Czech Republic
• The Czech Republic, which stands out as a rather unusual option in Europe, provides expatriates with an economical and thrilling experience.
• To investigate career prospects in the Czech Republic, you must first get a student visa, just as in the other nations on our list.
• Non-EU/EEA or Swiss citizens who are considered "third-country citizens" are permitted to work part-time in the nation.
• Foreign studies consultants can guide you on other additional restrictions for working while holding a student visa, such as a cap of 30 days in a year or a maximum of 7 days working continuously.
• However, you can apply for both a student visa and a work visa at the same time.
Get Expert Call